Todo para sus fiestas
digitalbiker
Aug 25, 08:00 PM
I have .mac now for several years, and I am still wondering why I re-subscribe. Maybe Im lazy. I must be. Don't get it. Need a Gmail invite?????
I'm the same way. I have had .mac since way back when it was "Free for Life" and I just have gotten used to keeping it. I also keep thinking that ole Jobs and company are going to come up with the killer .mac app that will make .mac indespensible.
I'm still waiting...
-tarjetas-para-pintar-
Nice news from intel, good for WWDC ...

... Apple will probably announce right before, since SJ said long ago no hard announcements at WWDC.

Of course he reverses A LOT :eek:

ARE YOU PREPARED for the NASTY NEWS THAT COULD COME AT ANY TIME :eek: :eek:


MS will announce that they are dropping Mac development :eek: :eek: :eek: :mad:


DON'T YOU GET IT ...

... this is the plan Bill G., the NICE GUY, leaves MS with his CLOD BULLDOG in charge AND YOU GET WHAT YOU GET, Balmer cuts the Mac devision and probably a TON of other jobs too and then they announce their MP3 player and all sorts of services !!!

This way their player looks more credible then Apple, for a while anyway !!

If Apple was smart after all they would have hired me to test their spreadsheet app a long time ago, I am after all, the SPREADSHEET GOD :cool:
---
Centros de Mesa para fiestas
ccrandall77
Aug 11, 11:30 AM
The US GSM carriers suck. T-Mobile has great customer service, but their coverage stinks. Cingular has great coverage, but they have BY FAR the worst customer service.

Plus EVDO beats the pants off of EDGE. And Verizon + Sprint + Amp'd + US Cellular + a bunch of other, smaller CDMA carriers account for over 60million potential customers in the US. If they only do a GSM version of the phone, it'll be a big mistake.
---
de+mesa+fiestas+infantiles
bedifferent
Apr 27, 09:32 AM
None of which are affecting my day to day life. However, since you say I can't go on living my life until all other worldly issues are resolved, I will be waiting for a e-mail letting me know when I can resume going about my daily routine.

* Newsflash You can do both *

Until then, I will stay fixed in front of my computer screen. :rolleyes:

This argument that we shouldn't worry about anything because bigger things are going on has got to stop. It's the most disingenuous comment you can make.

Wow, I don't know what's worse, your apathy or the irony. They're called "priorities" and some people need to get theirs together… that would be called "reality"...

PS voting my comment down and others who like my comment, funny… in a sad way… ;)
---
Centros de mesa para Fiestas
33scottie33
Aug 27, 02:06 PM
That is interesting because I ordered a Macbook on Tuesday (the 22nd) and mine is also scheduled to ship on the 31st. It is suspiciously strange and hopefully it means that we'll get Meroms because I was waiting for the Merom MBP when I decided to just order a Yonah MB.

I ordered a 17" MBP on Thursday and it originally had a ship date for the 31st. Then today I got an email with a tracking number saying that it shipped today.:confused: I was hoping that mine would be a Merom too, but it does not look like it. The delivery date is now the 30th; I'll try to not open it for a couple of days or until I hear some new news.
---
Elaboramos cotillones, centros
Except secured

Irrelevant.
---
ESTOS CENTROS DE MESA LOS HISE
I agree. But I refuse to buy any "So-Called" MacBook Pro until they have implemented the easy access HD professional feature they put in the MacBook. I would rather buy a C2D MacBook with that feature than ever buy a MBP without it. :mad:
Apple has, on occasion, introduced new or upgraded features on its consumer computers when those computers were refreshed between refresh cycles of their professional computers. For example, at one time, the iMac had a faster SuperDrive than the Power Mac. Of course, with the next refresh of the pro computers, the new/upgraded features seen previously in the consumer products have always been added.
---
Fotos de DECORACION DE FIESTAS
The SuperMeet stage show aka FCP (or if **** hits the fan then iMovie Pro) preview begins at 7 pm.
---
Al planear una fiesta infantil
I purchased my 1.83GHz Mac Book with 1GHz of RAM on Sep 07, and apple sent me an email that it was going to be shipped on the 18th. Today I got this email from Apple "
centros de mesa
No because heterosexuality is the default way the brain works

And your proof of this is......??

Heterosexuality is the default way your brain may work. But just because it's like that for you, doesn't mean it's like that for us all.
---
SUS FIESTAS INFANTILES
eeboarder
Jul 27, 02:29 PM
Actually, the merom in not completely compatible with the yonah chips. There will have to be some redesign on Apple's part that is supposed to delay the new MBPs. This article somewhat explains it:

http://blogs.zdnet.com/Apple/?p=249

Also, since Apple is now kind of competeing with PCs who get the newest and fastest, it would be in Apple's best interest to get these chips in MBPs asap. Also, it is easy to see that a lot of people are waiting to purchase a new Apple laptop with this technology. MBP's current sales are going to slump from here on out until this technology is put into some new computers.
---
CENTROS DE MESA, CHUPETERAS,
The thing is Apple is shooting itself in the foot because it knows that all the Prosumers research enough that they know there is better available. Apple is losing alot of sales by not being prepared. I would think that Apple would get 2nd priority to Dell on shipments so they should have a good stock of C2D.
---
además los centros de mesa
Like I said, 64 bit is pretty irrelevant for most users, and the speed and battery differences are quite negligible. And the argument that Apple is losing tons of sales to PC manufactuers is, frankly, laughable too.

The pre-release tests I saw reckoned Merom was about 25% faster with 7% longer battery life. Though they are pretty meaningless figures and we won't know until Merom is actually in a Macbook and a comparable test can be made.

I'd imagine there will be far bigger improvements to both with Santa Rosa and nand cache (which I presume Apple will support) than there is with Merom.
---
PARA FIESTAS INFANTILES.
Dunepilot
Aug 21, 09:51 AM
- 3D Artists
- Coders
- Graphic Designers
- IT
- Multimedia Artists
- Musicians
- Photographers
- Video Editors

Who can fully utilize 4 cores right now? I'd say possibly 3D Artists, Musicians(quad G5 only), and IT.

There's been controversy on Apple's forums over the last few days about the fact that Apple has optimised Logic for quad-core Intel but has never properly utilised the quad G5. Owners of quad G5s have been up in arms about this, as it is being suggested this is a deliberate crippling to avoid admitting that the quad G5 is potentially faster for musicians (reverbs etc have historically been heavily optimised for velocity engine). Apple has removed the threads on the topic, which either points to a smokescreen, or to the fact that they may have software engineers working on rectifying it.

Whatever the case, this is not the way to please your professional customers.
---
Fiestas Infantiles
---
Centro de mesa sin helio.
I guess I am lucky, but I haven't had problems through all the Macs I have bought. It may be because I haven't bought rev A of any product.

The eMac was 2nd gen. No problems.
The iBook was 2nd to last gen. No problems.
And the Intel Mac mini is just an internals change. We'll wait and see.

If my Intel mini conks out unexpectedly, I will give Apple one more chance, because they haven't worked with Intel hardware extensively like PPC hardware.

At the same time, there is a price to pay for lower prices. Would you be willing to pay premiums for quality? I'm glad Apples are cheaper, but not glad about the downturn in quality. I think I would pay a bit more for quality, myself.
---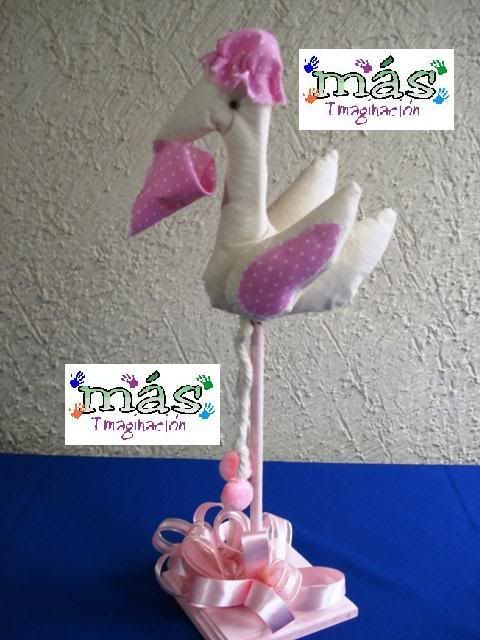 centros de mesa, dulceros,
SuperCachetes
Mar 23, 04:23 PM
"Is it your position that Libya represents a larger danger to American assets/security than Iraq? If not, is it your suggestion that America should be involved in every humanitarian crisis with brutal dictators worldwide, or at least those comparable to Libya? If so, why aren't we in North Korea? Why aren't we in any number of African nations?

I think this is a fair point, and it really doesn't matter if it's the United States making the calls, or the United Nations. We are essentially playing "God" with the other nations of the world. My complaint on the first page revolved around the lack of a quantifiable threshold for intervention. We inadvertently play favorites, and the world has every right to wonder about the motivation any time the USA takes action against a sovereign state. We should either stay out of ALL interference, or else put on the damn star-spangled cape and superhero tights and get to business already. Wherever evil is, we must go and fight it! :rolleyes:

Why you keep on referring to Iraq when the scale of action in scope of resources and time isn't remotely on the size of the Iraq invasion, is a complete mystery. If you're attempting to make this Obama's 'Iraq' folly, then you will fail. This will be off the front pages of US papers in terms of US engagement within a week or two.

Quite right. So far the whole Libya affair has a lot more in common with Desert Fox (http://en.wikipedia.org/wiki/Bombing_of_Iraq_(December_1998)) than Iraq...
---
Ideas para centros de mesa:
True (today anyway; in the NT era they were indeed separate platforms though. Which brings me to my next point..)

Point of total (and obnoxious) pedantry here -- XP and W2K3 Server aren't strictly the same codebase; The latter was a huge rewrite job with some fairly significant internal changes.

XP 64bit is based on W2K3, and Vista originally started out on the XP code base and then was scrapped, and was started over using the W2K3 codebase.

It doesn't invalidate your point in any way and the latter is most definitely descended from the former, but unlike previous products they weren't released in parallel. I mention it purely because I find it interesting, and it's also an example of how Windows is "evolving", so to speak.

I think people who say stuff like that are exhibiting a syndrome common to Mac folk who've never spent any time in the PC world -- they take negative comments they remember regarding versions of Windows or the PC experience from about 5 years back and assume they apply to today. XP, for example, really was for the most part a window-dressing of Windows 2000, but that is not the case for Vista. You see similar statements regarding "blue screens of death", overall system stability, etc, which suggest they haven't seen or used a PC since the late 90s/early 00's.

This is very common on both sides of the divide. Many Mac-only people seem to think Windows is still stuck in the Win9x days, and many of the Windows-only types seem to think MacOS is still in the 8.x days.

I guess it's a little like when your friend has kids and you don't see them for a few years, and you're surprised that instead of still being little kids they're teenagers... :)
---
Continuando con detalles para
ThunderSkunk
Mar 23, 12:38 AM
can you say "last ditch effort"

Kaching!!!


BOOM!

Goodbye.




Nobody wants to f around with all your mess, bleckburry.
---
angrynstupid
Apr 27, 08:02 AM
I actually thought looking at a history of where my phone has been on a map was kinda cool. Bummer.

Since I'm neither a criminal nor paranoid, I thought it was kind of cool/interesting too.
---
It is in fact somewhat problematic. At present, the government is basically run by moneyed interests that supply the funding needed for the candidates to get into office (so that they can shower favours upon their benefactors and sponsors). This is the sixth check/balance, which was not literally codified but has become standard via legal precedent. Those of us who feel that real change is called for still support the (p)resident because he is the one least likely to enact tragic "progress". The system is, nonetheless, dreadfully broken. The idiots that I hold in serious contention are either marginalized into submission or holding seats of power, a situation that serves only to amplify our division, to our detriment.

I see your point. Personally, I'd been hoping Obama might hold ground on issues such as torture/surveillance/getting out of wars, and was fully prepared to accept fiscal policies I would hate (as a conservative--NOT a Republican, mind you) if we'd get some of the aforementioned issues. Gave up on any hope of that when PATRIOT got extended, though...on a few social issues (gay rights) Obama has distinguished himself admirably from his predecessor. However, in the big picture, we've still got a shill for big business and big government/brother, who is overextending the American military with conflicts in which we cannot afford to participate. /end rant
---
lazyrighteye
Aug 11, 10:50 AM
Using TimeMachine, Steve is going to release it two years ago.

That made my Friday... which may actually be a sad comment on things in my world. :D
---
Does no one else think this event will only be about leopard? If they release any hardware, it's going to be the mac pro, and even that will only get five minutes of attention. (The xserves seem logical too because of what processors they are using) No other hardware, just leopard leopard leopard.

Also, I don't see this as being as monumental of a release as everyone is making it out to be. There are some features that I would like to see implimented, but I'm not holding my breath. This is not to say that I'm being pessimistic, though.

I think we will see some better game support, performance and security enhancements (for all the flaunting Apple has been doing about their security, they had better give us some security worth flaunting!), and something to do with bootcamp. (I still love the name!)

Other minor things I'm expecting are the ability to put widgets on your desktop (without using some sort of "dev mode" like you do now), having multiple dashboards that can be assigned to different hotkeys, enhancements to most of the bundled apps ala the report from friday, and of course the updated finder.

Oh, and finder. I don't think it will have tabs at all. Instead, I think your equivelant of tabs will appear in the left column, along side the favorite folders and drives. Notice how your harddrives/volumes is separated from your favorite places, picture a second separater there and below that your active folders. And for god's sake, give me a directory tree! :rolleyes:

Vista doesn't concern me much, and it shouldn't concern Apple. Tiger still kicks Vista's ass up one side and down the other, then up the first side again for good measure. Has anyone else here tried the vista beta? It's such a pain to use, and I've been a windows user since DOS. I see no reason why Vista should be so... unintuitive other than to try and compete with OSX. If they don't do some serious rethinking on it, Apple will continue to enjoy quite a bit of growth. ;)
---
maelstromr
Apr 25, 02:42 PM
again so that you might understand it:

The issue is that the data are stored unencrypted on your iPhone. So everyone can steal your phone and find out where you've been in the last year. If you think that is not an issue then your job is not very important and your private life is very boring.;)


It's not that Apple uses this info. It's about the fact that there is a gaping security hole that Apple did not fix.

But that's different from APPLE "EXPLOITING" you, isn't it? Perhaps a dictionary reference will help you "understand it"?

Verb 1. exploit - use or manipulate to one's advantage;
http://www.thefreedictionary.com/exploit

So, pray tell, what's Apple's advantage over you here?
---